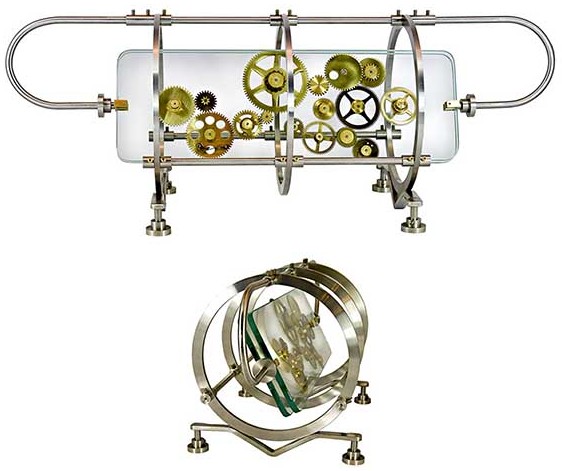 Learn More About This Kinetic Art Sculpture
In  Raw View , we see an example of Industrial works by Davide which are more traditional in their raw metal presentations. In those works, the artist chose to use the organic states of the brass and aluminium gears, whispering of their original labors in industrial service.
Each sculpture is individually hand crafted making them completely inimitable. Although the overall framework in this Industrial series is of similar feel, each sculpture varies due to the handmade nature of the works: differing colors, variations in overall length and diameter, and most importantly in the placement and multi-layering of gears with accentuation on interconnections.